IDENTIFY COMMON FURNITURE BEETLE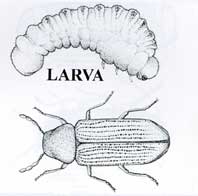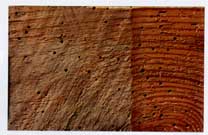 Hole size - 1mm to 2mm in diameter.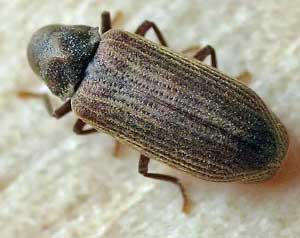 Common Furniture Beetle - 2.5 to 5mm long

Common furniture beetle, Anobium Punctatum, has a 5 year life cycle, but the adult only lives for a few weeks and cuts the hole you see in order to exit and find a mate. Eggs are laid onto the timber surface or in old holes. The baby grubs bore back in and the cycle repeats.
NOT TO BE CONFUSED WITH DEATH WATCH BEETLE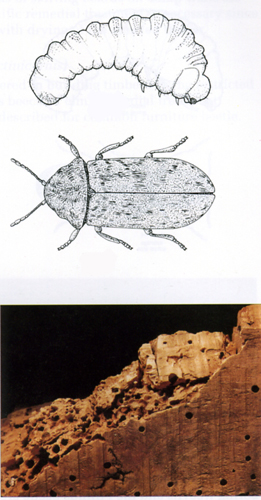 Hole size - 3mm in diameter.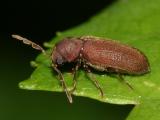 Death Watch Beetle - 6 to 9mm long
Death Watch beetle, Xestobium rufovillosum, has an 8 to 10 year life cycle, but the adult rarely visits the surface. Eggs are laid inside the timber or in old tunnels. Only found in Hardwoods, such as Oak and Elm. Always starts in Wet Rot, usually the embedded ends of structural support timbers, like Joists and Roof Timbers.
Bore Dust - cream coloured disc shaped pellets, gritty when rubbed between the fingers.